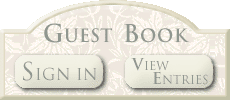 This page was last updated on: December 29, 2012
"THE FATHER OF COUNTRY MUSIC", JAMES CHARLES RODGERS,  WAS BORN AT PINE SPRINGS, MISSISSIPPI,   IN 1897.   JIMMIE RODGERS WAS THE SON OF A RAILROAD FOREMAN.  HIS MOTHER DIED OF TUBERCULOSIS WHEN JIMMIE WAS ONLY FOUR YEARS-OLD.  "TB" STAYED IN HIS FAMILY.  IT CLAIMED JIMMIE'S LIFE BY THE TIME HE WAS 35 YEARS-OLD.

JIMMIE RODE THE TRAINS FOR YEARS WITH HIS DAD.   HE HAD FIRST HAND KNOWLEDGE OF THE SIGHTS, SOUNDS, AND LIFE OF THE HOBOS.  THIS

GAVE THE MUSICAL GIFTED SONGWRITER AND SINGER AN EDGE ON

ALL OF HIS TRAIN ORIENTED BLUES MUSIC.

HE CUT HIS FIRST RECORDS IN 1927.  HE WROTE AND RECORDED 110 SONGS.  HIS LAST SONG WAS RECORDED THE DAY BEFORE HE SLIPPED INTO A TB COMA.  TWO DAYS LATER, THE BELOVED SINGING BRAKEMAN WAS DEAD. 

HIS CAREER LASTED ONLY SIX YEARS.  HIS LAST SONG WAS "FIFTEEN YEARS AGO TODAY."  HIS FAVORITE SONG WAS "WAITING FOR A TRAIN."

TWENTY-EIGHT YEARS AFTER JIMMIE RODGERS DIED, HE AND TWO OTHER COUNTRY MUSIC ARTISTS WERE INAUGURATED INTO THE COUNTRY MUSIC HALL OF FAME.  THIS IS THE GREATEST HONOR THAT THE COUNTRY MUSIC ASSOCIATION (CMA) CAN BESTOW ON AN ARTIST.  THE OTHER TWO RECIPIENTS WERE HANK WILLIAMS AND FRED ROSE.

GRANDPA  JONES  RECORDED  "WAITING FOR A TRAIN" IN 1956.   HE SURPRISED MANY PEOPLE WITH HIS YODEL.  AT THAT TIME, NO ONE KNEW HE COULD YODEL!  AND, HE SOUNDED SO MUCH LIKE THE

SONG'S COMPOSER, JIMMIE RODGERS.  HE HAD A #1 HIT!

LOUIS MARSHAL JONES WAS BORN IN 1913 AT NIAGRA, KENTUCKY. 

HE WAS THE YOUNGEST OF TEN CHILDREN.  HE WORKED HIS WAY

TO NASHVILLE BY SINGING ANYWHERE FOR ANYBODY.  HE WAS

IN THE U.S. ARMY IN GERMANY.  HE SANG IN SERVICE CLUBS.

BY THE TIME HE WAS BACK HOME AND GOT ESTABLISHED AGAIN.

HE WAS NICKNAMED "GRANDPA JONES."  HE WORE THOSE OLD

KNEE-HIGH BOOTS, TURNED UP HAT, MUSTACHE, AND GRANNY

GLASSES.  HE ACTUALLY WAS ONLY 33 YEARS-OLD!

HE BECAME A MEMBER OF THE GRAND OLE OPRY IN 1947.  FIFTY-ONE YEARS LATER, 1998,  AFTER AN EVENING PERFORMANCE, GRANDPA JONES HAD A STROKE.  A MONTH LATER, WTIH COMPLICATIONS

FROM THE STROKE, HE DIED.  HE WAS 84 YEARS-OLD.

All around the water tank,

Waiting for a train.

A thousand miles away from home,

Sleeping in the rain.

I walked up to a brakeman,

Just to give him a line of talk.

He said, "If you've got money,

I'll see that you don't walk."

Well I haven't got a nickel,

Not a penny can I show.

"Get off, get off you, railroad bum,"

And he slammed that boxcar door.

Well, he put me off in Texas,

A state I dearly love.

The wide open spaces all around me,

The moon and the stars up above.

Nobody seems to want me,

Nor to lend me a helping hand.

I'm on my way from Frisco,

Going back to Dixieland.

My pocketbook is empty,

My heart is full of pain.

I'm a thousand miles away from home,

Just waiting for a train.