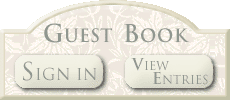 This page was last updated on: December 29, 2012
      I'LL WAIT FOR YOU,

JUST BEYOND THE MOON

TEX RITTER RECORDED  "JUST BEYOND THE MOON."

JEREMY SLATE WROTE THE LYRICS.

THIS PRECIOUS OLD LOVE SONG WAS MY DAD'S SONG TO

MY MOTHER.  DAD WAS AN ADD-LIB, ONE-LINE SINGER.  HIS ENTIRE RENDITION WAS "AND DARLIN', I'LL WAIT FOR YOU JUST BEYOND THE MOON."  AND HE DID...

WOODARD MAURICE RITTER WAS BORN JANUARY 12, 1905 NEAR NEDERLAND, TEXAS.

HE WENT TO  THE UNIVERSITY OF TEXAS TO LAW SCHOOL FOR A YEAR.    HE  DECIDED ONE DAY TO DO WHAT HE 

REALLY WANTED TO DO.    HE WANTED TO SING FOLK

SONGS AND COWBOY BALLADS.  HE QUIT SCHOOL.

IT TOOK A WHILE TO WORK HIS WAY TO RECORDING A HIT, BUT HE FINALLY DID JUST THAT IN 1931 WITH "RYE WHISKEY."  THE FOLLOWING YEAR, HE WAS THE TOP GUEST SINGER AT MADISON SQUARE GARDEN.   HE WAS GIVEN THE TITLE 

"TEX RITTER, THE SINGING COWBOY."

HE MADE THE FIRST WESTERN DRAMA ON RADIO IN NEW YORK CITY.  IT WAS CALLED "THE LONE STAR RANGERS."

JOHN RITTER WAS THE YOUNGEST SON OF TEX AND DOROTHY RITTER.  HE WAS A MOVIE AND TV STAR.  WELL KNOWN AS "TRIPPER" FROM THE TV SIT-COM "THREE'S COMPANY." 

JOHN SAID HE DIDN'T INHERIT HIS DAD'S MUSICAL TALENT.  "I DID DEVELOP  DAD'S GIFT OF GAB!" 

JOHN DIED ON SET WHILE FILMING HIS NEW TV SIT-COM.  HE HAD A HEART ATTACK JUST FIVE DAYS BEFORE

HIS 55TH BIRTHDAY.

SEPTEMBER 19, 1948-SEPTEMBER 12, 2003

UPDATE: DOROTHY RITTER, WIDOW OF TEX RITTER AND MOTHER OF JOHN RITTER, DIED OF NATURAL CAUSES IN A NURSING HOME ON NOVEMBER 5, 2003.  SHE WAS 88 YEARS-OLD.

HE STARRED IN 85 MOVIES OF WHICH 78 WERE WESTERNS.  HE AND HIS HORSE,  WHITEFLASH,  RODE DUSTY TRAILS WHILE TEX SANG ABOUT DUSTY TRAILS.

TEX RITTER RECORDED 206 SONGS.  "HIGH NOON" BECAME THE THEME SONG FOR THE 1952 FILM "HIGH NOON."

HE WAS THE  5TH INDUCTEE  INTO THE COUNTRY MUSIC HALL OF FAME.  HE WAS PRESIDENT OF THE HALL OF

FAME  FOR SEVERAL YEARS.

HE CAMPAIGNED FOR U.S. SENATOR FROM THE STATE OF TENNESSEE IN 1970.  HE LOST.   HE WAS SURPRISED!

JUST 10 DAYS FROM HIS 69TH BIRTHDAY, TEX RITTER DIED AT HIS NASHVILLE HOME.  HIS WIFE AND TWO SONS TOOK HIM HOME TO NEDERLAND, TEXAS WHERE HE WAS BURIED.